Match-fixing is the act of playing or officiating a match to achieve a predetermined result, in violation of the rules of the game and, in some cases, the law. Match-fixing can occur for a variety of reasons, including receiving bribes from bookmakers or sports bettors, as well as blackmail. Competitors may also intentionally perform poorly in order to gain a future advantage, such as a higher draught pick or the opportunity to compete against an easier opponent in a later round of competition. Here is a list of cricket match-fixing scandals that have severely tainted the gentleman's game.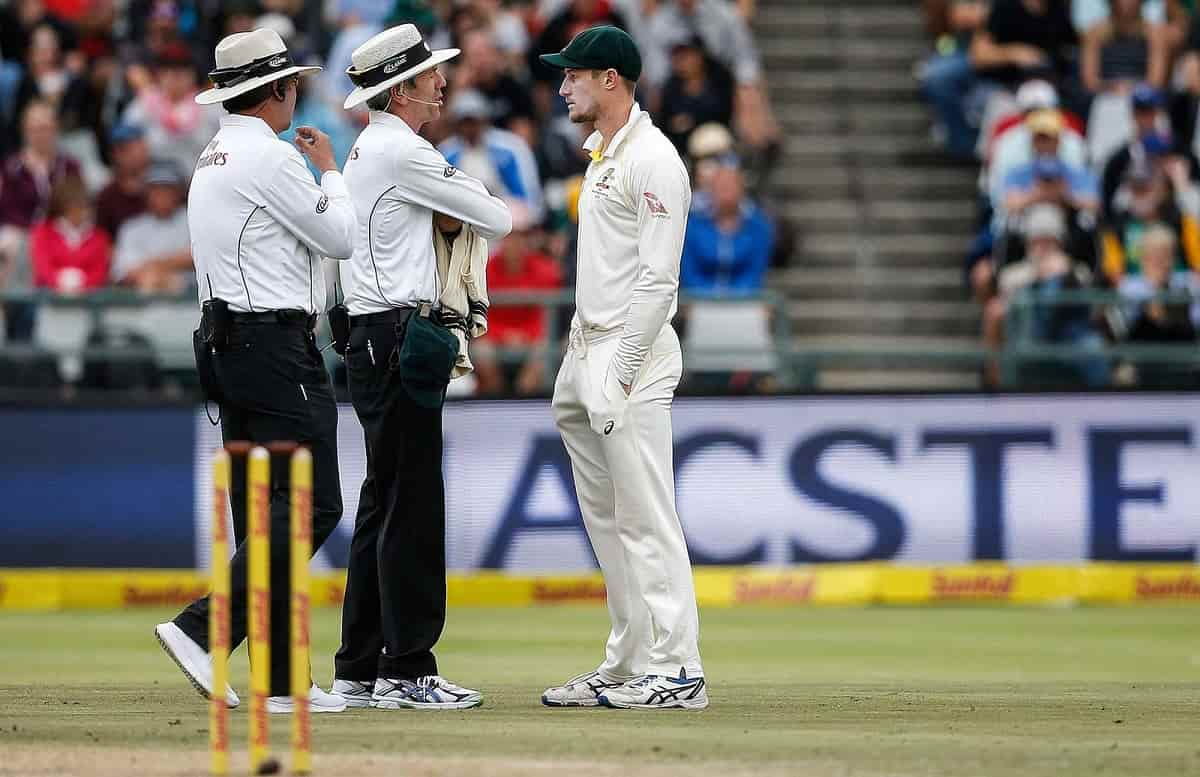 1. Hansie Cronje
In the year 2000, one of the biggest match-fixing scandals in cricket occurred, shocking the International Cricket fraternity. Hansie Cronje was the driving force behind the scandal. The conversation between Hansie Cronje and bookie Sanjay Chawla was recorded, according to Delhi police. He was popular among his fans because he was a successful cricketer, but he became divisive after his involvement with Sanjay Chawla. Cronje initially denied all charges of match-fixing, but later broke down during cross-examination. Finally, Hansie Cronje was facing a lifetime ban from cricket. And in 2002, he died in a plane crash, sparking speculation that Cronje was murdered.
2. Sandpaper gate (2018)
The Australian cricket team was embroiled in a ball-tampering scandal in 2018. The incident occurred during the third match of the series against South Africa in Cape Town. Cameron Bancroft, an Australian player, was caught on camera trying to rough up one side of the ball with sandpaper in order to make it swing in flight. Steve Smith and David Warner, the team's captain and vice-captain, resigned immediately after the incident was broadcast. Australia's coach, Darren Lehmann, announced his resignation, taking full responsibility. Smith and Warner were both sentenced to one year in prison. Cameron Bancroft was barred for nine months. Smith and Warner were also barred from ever again captaining Australia. This incident forever tainted the image of cricket in Australia.
3. IPL fixing controversy
The IPL, the world's greatest cricket league, was not immune to the clutches of spot-fixing. The spot-fixing scandal occurred in the IPL in 2013. During this scandal, IPL governing councils handed down life bans to players like S Sreesanth and Ajit Chandila. Aside from that, a thorough investigation was conducted following the 2015 edition of the IPL. During the course of the investigation, it was discovered that the principal co-owners of both the Chennai Super Kings and the Rajasthan Royals were involved in the betting. Sreesanth and Chandila were both barred from participating in cricket, while CSK and RR were barred from the league for two years (2016 & 2017).
4. Indian cricketer's match-fixing controversy in 2000
The biggest match-fixing scandal in Indian cricket occurred when Manoj Prabhakar became a whistleblower and exposed many names. Jadeja claimed that a teammate attempted to bribe him with Rs 25 lakh. He attempted to compensate Manoj for his poor performance in a match against Pakistan in 1994. According to investigations, Prabhakar was pointing his finger at Kapil Dev. Azharuddin and Ajay Sharma faced a lifetime ban in 2000 after officers raided the homes of prominent players and cricket officials. Police also charged Manoj Prabhakar, Ajay Jadeja, and Ajay Sharma with having ties to bookies.
5. Mohammed Azharuddin
Mohammed Azharuddin was one of India's best batsmen and an accomplished captain throughout the 1990s, but his career was ruined by the match-fixing scandal in 2000. He was implicated in a match-fixing scandal. Hansie Cronje, a South African cricketer accused of match fixing scandals. When he confessed his crimes, he told investigators that Azhar had introduced him to bookies. As a result, the police charged him with fixing three One-Day Internationals. He was then banned for life by the ICC and the BCCI.
6. Salim Malik
He led the Pakistan cricket team as captain. He was regarded as the greatest cricketer of the 1980s and 1990s. But it stayed until his involvement in one of the biggest match-fixing scandals became public. He became the first cricketer in the twenty-first century to be banned for match fixing. He took part in a tour of South Africa and Zimbabwe. During that time, he was banned from captaining. Authorities accused him of accepting bribes, but he denied it and continued to play. Malik's career came to an end after more than 100 Test matches. Authorities found him guilty of Match Fixing Scandals In Cricket and sentenced him to life in prison.
7. Shane Warne & Mark Waugh
In 1994-95, an Indian bookie named John received weather and pitch information from Australian cricketers Mark Waugh and Shane Warne in exchange for money. This was the biggest match-fixing scandal of the 1990s, and the Australian Cricket Board was eager to sweep it under the rug at first. When the scandal broke in 1998, Warne and Waugh both defended themselves, claiming that they never revealed any strategic information.
8. The no-ball scandal
Pakistan played England in a test match at Lords in 2010. Pakistani pacers bowled five no-balls, two by Amir and one by his pace partner Mohammed Asif. Salman Butt, Pakistan's captain, had orchestrated the deliberate no-balls in exchange for money offered by undercover journalist Mazhar Majeed posing as a bookmaker. The trio received harsh punishment. Even though Amir returned to cricket after a five-year absence, a stain remains on his name.
9. Marlon Samuels
Marlon Samuels was a member of the West Indies cricket team that won both the ICC T20 World Cup and the World Cup (2012 & 2016). Prior to that, in 2008, he was suspected of passing information on team tactics and moves to a bookie ahead of the West Indies-India match in Nagpur. Though Samuels maintained his innocence, recorded tapes of phone conversations were sufficient evidence for a two-year ban. Marlon Samuels returned to the field after his brief suspension.
10. Maurice Odumbe
Maurice Odumbe was a key member of Kenya's team during the 1996 Cricket World Cup. During Kenya's famous victory over the West Indies, he was named man of the match. Following allegations of match-fixing, the International Cricket Council (ICC) conducted an investigation and found Odumbe guilty of accepting bribes. As a result, he received a 5-year ban. Many thought the ban would end Maurice Odumbe's career, but he promised to return from the depths of one of the greatest match-fixing scandals of all time.